Samuel Sharar, M.D., Earns Lifelong Learning Award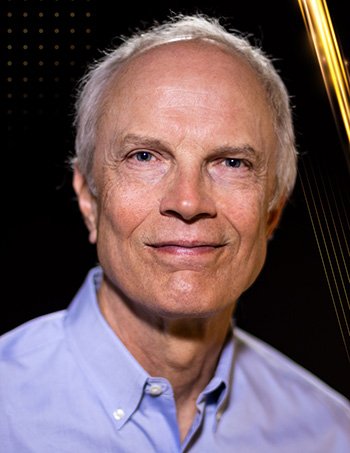 As professor emeritus in the Department of Anesthesiology & Pain Medicine, Samuel Sharar, M.D., has received many accolades: dedicated lifelong learner, enthusiastic teacher, empathic mentor, engaging TEDxSeattle presenter and innovative researcher. And this year, he can add recipient of the 2023 Faculty Award for Distinguished Contributions to Lifelong Learning to the list.
Conferred by the University of Washington Continuum College, the annual Lifelong Learning Award is the highest recognition for UW faculty who significantly contribute to lifelong learning at UW. The award "honors full- and part-time faculty who have designed or taught courses, seminars or workshops aimed at nonmatriculated working adults and other nontraditional students, and who have received excellent teaching evaluations for that work."
Sharar's ability to identify with his learners regardless of their background makes him relatable. Earning that relatability as a physician speaking to prehospital providers sets him apart.

—

Tod Levesh, Division Chief of Clinical Operations and Training , King County Medic One
A faculty member in the Department of Anesthesiology & Pain Medicine since 1990, Dr. Sharar has more than 40 years of experience teaching and advising medical students, residents, firefighters, paramedics, nurse anesthetists, fellows, faculty-fellows, junior and senior faculty and other learners.
Some of his many accomplishments include spearheading the Department of Anesthesiology & Pain Medicine's mentorship program and giving junior faculty several promotion seminars. Dr. Sharar was also instrumental in developing UW Medicine's Peer-to-Peer faculty support program.
Department chair Dr. G. Burkhard Mackensen admires and celebrates Dr. Sharar's dedication to continued learning. "Dr. Sharar's impact on what mentorship and promotion look and feel like in the department has contributed to the positive well-being of all faculty throughout UW Medicine," he says.
One resident adds, "Dr. Sharar was a fantastic mentor and teacher. Always approachable, friendly and empathetic to us as students and patients. He brought many distinct aspects of patient care to our attention and taught us so much daily."
Dr. Sharar explains that his teaching philosophy comes from advice given to him by his father. "Grab every opportunity to gain smarts that you pay for in the classroom – but the real learning comes from those around you each day in the classroom of life," he says. As a result, Dr. Sharar says his greatest teaching satisfaction has come from supporting and learning from nontraditional adult learners in two disparate settings outside the traditional university environment.
The impact of Dr. Sharar's thoughtful, mentoring approach to teaching will benefit so many as they carry that passion for improving the health and well-being of their communities.

—

Rovy Branon, Vice Provost, Continuum College
For 15 years, Dr. Sharar's taught locals in Southeast Asia and elsewhere how to care for burn injury patients and he has also participated in children's health initiatives in rural El Salvador. He also serves as the associate medical director for King County Medic One, providing essential training to paramedics. His efforts to improve the quality and safety of the care supplied by regional Medic One teams continue to impact the regional community's health and safety outcomes positively.
Colleague Tod Levesh, the division chief of clinical operations and training at King County Medic One, notes, "Sharar's ability to identify with his learners regardless of their background or training in a collegial manner makes him relatable as an instructor. Earning that relatability as a physician speaking to prehospital providers sets him apart."
Continuum is honored to present this award to Dr. Sharar as a demonstration of our commitment to providing leading-edge student experience and lifelong learning. As UW Continuum College vice provost Rovy Branon says, "The impact of Dr. Sharar's thoughtful, mentoring approach to teaching will benefit so many as they carry that passion for improving the health and well-being of their communities – not just for Washington, but for the world."