Vice Provost
Rovy Branon is the vice provost for University of Washington Continuum College. In this role, he oversees all UW Professional & Continuing Education programs and staff.
Previously Branon was the associate dean for online learning and the executive director of the Academic Advanced Distributed Learning Co-Lab at the University of Wisconsin-Extension in Madison.
Prior to his work in higher education, he led an instructional design team at Eli Lilly and Company in Indianapolis. He has more than 20 years of instructional media and learning technology development experience in corporate, higher education and not-for-profit settings.
Branon holds a Master of Education in Instructional Systems Technology from the University of North Carolina at Charlotte and a Ph.D. in Instructional Systems Technology, and a minor in human-computer interaction, from Indiana University.
---
Leadership Team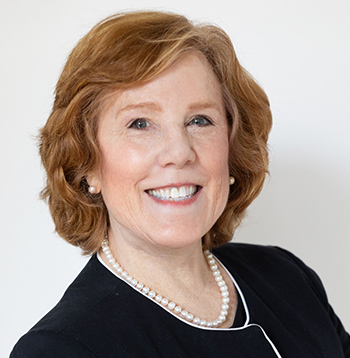 SANDRA JANUSCH
Assistant Vice Provost, International & Academic Programs
For more than 35 years, Sandra Janusch has been involved in teaching, teacher education, program development and program administration, from K-12 to higher education, in the United States and internationally.
She oversees the administration of ~100 self-sustaining degrees and certificate programs and a broad portfolio of Continuum College noncredit professional certificates and courses, as well as specialized programs for youth, seniors and international learners.
In her more than six years at UWC², Janusch has increased access and improved the quality of programs and built a talented and dedicated team whose members put learners at the center of their work and tirelessly support campus partners, instructors and students.
Janusch came to the UW from the University of Montana, Missoula, where she was director of the English Language Institute. She earned her Ph.D. in education from the University of Calgary; her master's of education in teaching English to speakers of other languages from Holy Names University; and a bachelor's degree in theater arts from the University of California, Los Angeles.
---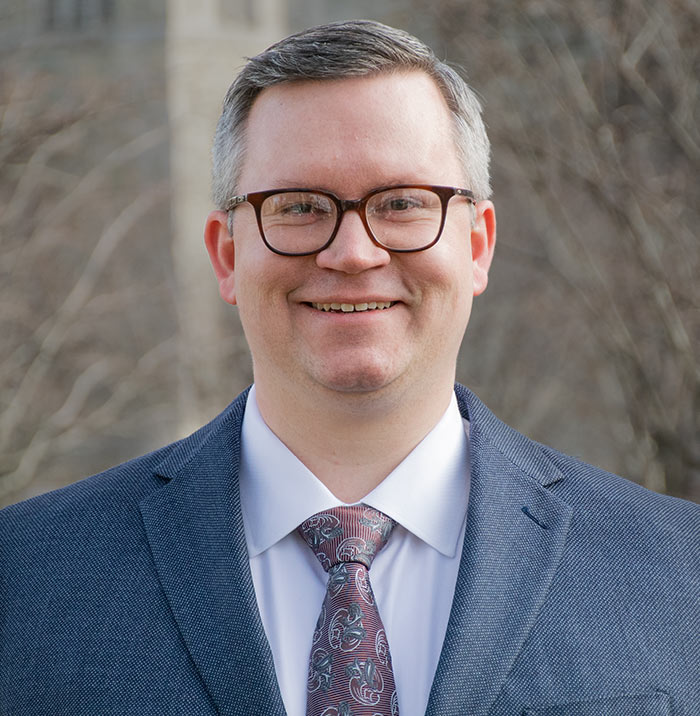 Bryan Blakeley
Assistant Vice Provost for Digital Learning Innovation
Bryan Blakeley leads the Learning Experience and Learning Engineering teams to build best-in-class digital and online learning experiences at UWC². Bryan comes to the Puget Sound after eight years at Boston College, most recently as executive director of the Center for Digital Innovation in Learning where he founded and managed an integrated academic technology and learning experience design unit. He earned his Ph.D. in higher education administration and master's in history from Boston College and a bachelor's degree in interdisciplinary studies from Wheaton College in Illinois.
---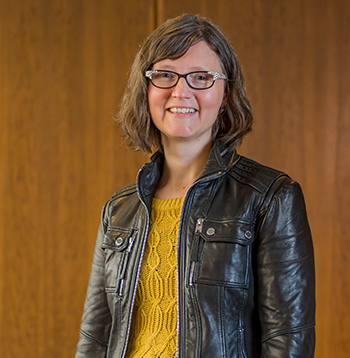 Jennifer Buck
Assistant Vice Provost, Administration
Jennifer Buck is responsible for Continuum College's budget, finances, human resources, payroll, facilities, contracts and student registration. Her focus on integrating resources, people and the way we work keeps the Continuum College team aligned toward our strategic goals and helps us continuously improve to meet the changing needs of students and the UWC² team.
Jennifer has been part of UWC² for more than 11 years. Before that, she led human resources for Pharmacy OneSource and earned a wealth of higher education experience at Butler University, Indiana University-Purdue University Indianapolis and the University of Texas. Jennifer has an MBA from the Indiana University Kelley School of Business and a bachelor's degree from Butler University.
---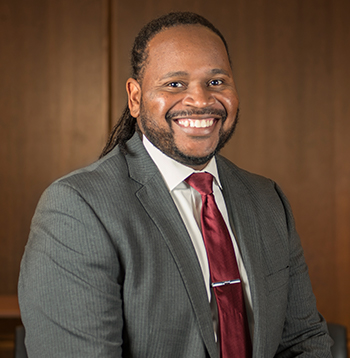 MARLON BUCHANAN
Senior Director of Technology & Data Services
Marlon Buchanan leads the IT, software development and project management office teams to deliver key technology solutions, services and support for Continuum College and its partners. His team brings new, innovative systems into existence so that faculty, staff and learners have the tools for success.
Among his major contributions at UWC²: implementing the online registration and payment systems for students, implementing and maintaining the Open EdX platform for Career Accelerator, managing and supporting rollouts of various software and increasing efficiencies within IT.
Buchanan has more than 25 years of combined experience as an IT director, software developer, analyst and college instructor. Prior to joining UWC², he worked at Hewlett-Packard, Getty Images and Casey Family Programs, implementing enterprise-class technology solutions including human resources and payroll, case management and business intelligence systems.
---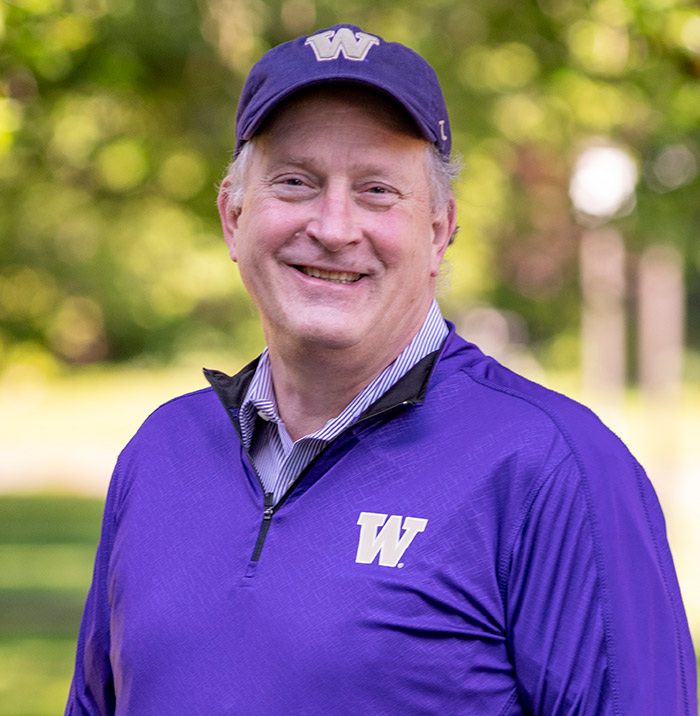 Durwin Long
Senior Director, UW Summer Sessions
Durwin Long leads the long-term growth for UW Summer Sessions, administered by Continuum College. By collaborating with his colleagues at Continuum College, campus partners and others, he is working to broaden access to higher education by creating programs that have value to nonmatriculated and nonresident students, recent graduates and pre-college students. Long has more than 20 years of experience in higher education. Prior to joining the UW, Long was involved with workforce development programs at the Minnesota State Colleges and Universities System, served as the Executive Director of Student Services & Continuing Education at the University of Wisconsin-Eau Claire, and was the Assistant Dean for Executive and Professional Development in the Opus College of Business at the University of St. Thomas.
---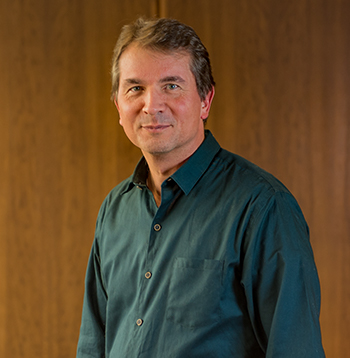 Erik Bansleben
Senior Director, Program Development
Erik Bansleben leads our strategic program development within academic partnerships and manages Continuum College's partnerships outside the university. He also leads a team of directors and program managers for both credit and noncredit programs.
In his more than 15 years here, Bansleben has developed dozens of certificate and degree programs that respond to campus and market needs and help thousands of students create new opportunities for themselves.
Before joining the UW, he was a database consultant and taught hundreds of workshops and courses for Duke University Continuing Studies. Bansleben holds a master's in information science and a master's and Ph.D. in Germanics, all from the University of North Carolina at Chapel Hill.
---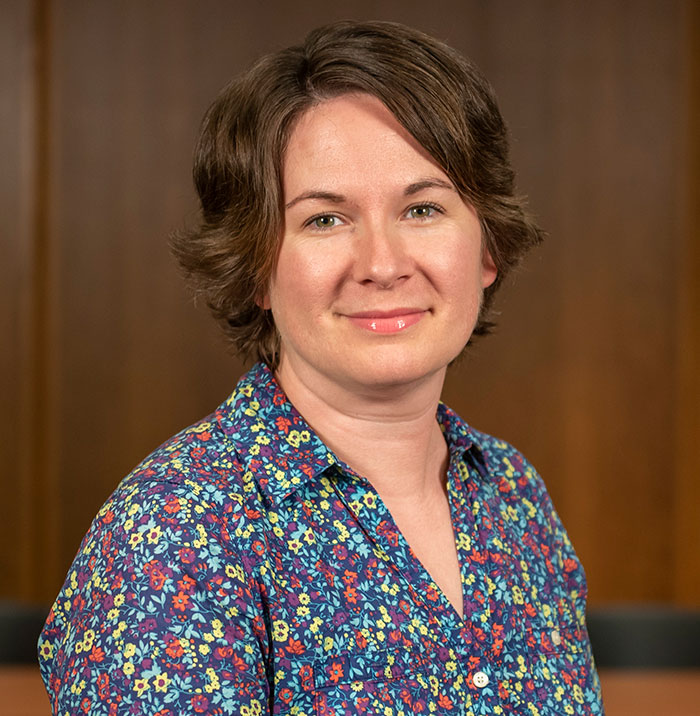 kim mapes
Executive Assistant
Kim Mapes is executive assistant to the vice provost and assistant vice provost. In addition to ensuring their efficiency and productivity, she fosters an atmosphere that allows everyone at Continuum College to do their best work.
She's the lead for UWC²'s internal communications, has a passion for advancing Continuum College's diversity, equity and inclusion strategy, and is a true believer in lifelong learning. She says, "I've always said I'd love my profession to be going to school for the rest of my life – I can't believe I'm lucky enough to work in a place with the mission to make that possible."
Before joining the UWC² team in 2019, Kim spent five years in UW Marketing & Communications. She has a bachelor's in English with a minor in psychology from Seattle University and more than 20 years of administrative support experience.