Vice Provost
Rovy Branon is the vice provost for University of Washington Continuum College. In this role, he oversees all UW Professional & Continuing Education programs and staff.
Previously Branon was the associate dean for online learning and the executive director of the Academic Advanced Distributed Learning Co-Lab at the University of Wisconsin-Extension in Madison.
Prior to his work in higher education, he led an instructional design team at Eli Lilly and Company in Indianapolis. He has more than 20 years of instructional media and learning technology development experience in corporate, higher education and not-for-profit settings.
Branon holds a Master of Education in Instructional Systems Technology from the University of North Carolina at Charlotte and a Ph.D. in Instructional Systems Technology, and a minor in human-computer interaction, from Indiana University.
---
Leadership Team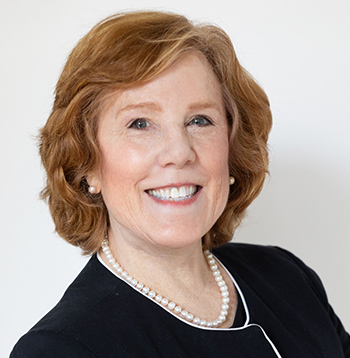 SANDRA JANUSCH
Assistant Vice Provost, International & Academic Programs
For more than 35 years, Sandra Janusch has been involved in teaching, teacher education, program development and program administration, from K-12 to higher education, in the United States and internationally.
She oversees the administration of ~100 self-sustaining degrees and certificate programs and a broad portfolio of Continuum College noncredit professional certificates and courses, as well as specialized programs for youth, seniors and international learners.
In her more than six years at UWC², Janusch has increased access and improved the quality of programs and built a talented and dedicated team whose members put learners at the center of their work and tirelessly support campus partners, instructors and students.
Janusch came to the UW from the University of Montana, Missoula, where she was director of the English Language Institute. She earned her Ph.D. in Education from the University of Calgary; her master's of education in teaching English to speakers of other languages from Holy Names University; and a bachelor's degree in theater arts from the University of California, Los Angeles.
---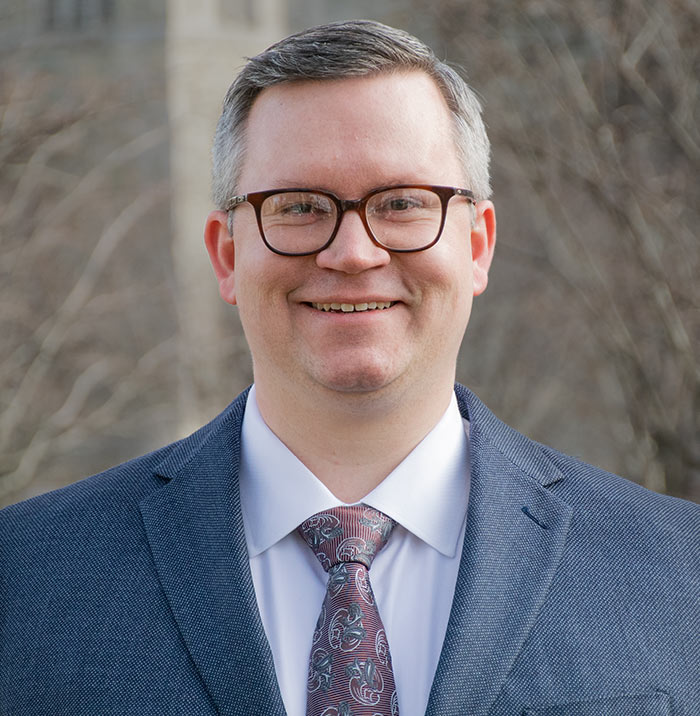 Bryan Blakeley
Assistant Vice Provost for Digital Learning Innovation
Bryan leads digital and online learning efforts at Continuum College. Before coming to the UW, he spent a decade leading instructional design, learning technology and online education teams. He holds a Ph.D. in higher education administration from Boston College, where his dissertation focused on organizational change in the context of online education efforts. He also holds a master's in history from Boston College and a bachelor's degree in interdisciplinary studies from Wheaton College in Illinois.
---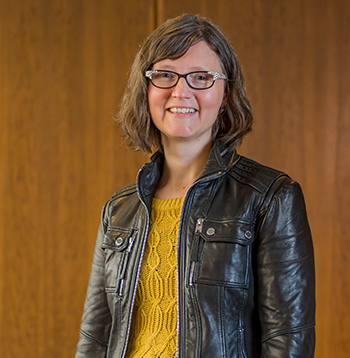 Jennifer Buck
Assistant Vice Provost, Administration
Jennifer Buck is responsible for Continuum College's budget, finances, human resources, payroll, facilities, contracts and student registration. Her focus on integrating resources, people and the way we work keeps the Continuum College team aligned toward our strategic goals and helps us continuously improve to meet the changing needs of students and the UWC² team.
Jennifer has been part of Continuum since 2010. Before that, she led human resources for Pharmacy OneSource and earned a wealth of higher education experience at Butler University, Indiana University-Purdue University Indianapolis and the University of Texas. Jennifer has an MBA from the Indiana University Kelley School of Business and a bachelor's degree from Butler University.
---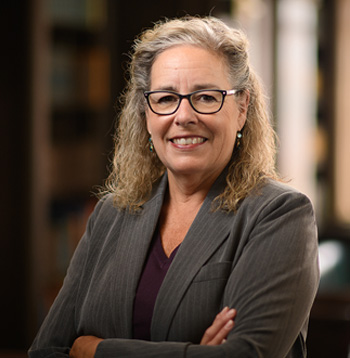 Manca Valum
Chief Advancement Officer
Manca Valum is University of Washington Continuum College's first-ever chief advancement officer. In this role, Valum supports Continuum's mission of helping students gain access to education that unlocks new opportunities to achieve life goals, including boosting career prospects.
Valum joined Continuum from Western Washington University, where she served in a variety of fundraising leadership roles beginning in 2006. Most recently, she was the senior director of major gifts, strategic initiatives, and corporate and foundation relations. Her accomplishments at Western include successfully launching university strategic initiatives, increasing revenue from philanthropic grants, raising the university's first seven-figure gift from a corporate partner, and establishing a corporate and foundation relations program.
Valum has also worked as the development director for Domestic Violence and Sexual Assault Services of Whatcom County and at Womencare Shelter in Bellingham.
Born and raised in the Pacific Northwest, Valum has a degree in political science from Western Washington University.
---
LINNÉA MOBRAND-VOLPER
Senior Director of Strategic Enrollment Marketing
Linnéa Mobrand-Volper is responsible for research, marketing, communications and enrollment services across the learner lifecycle for UW Continuum College programs. Her team also develops new services to meet the needs of campus partners.
Since 2017, Mobrand-Volper has helped Continuum transform its digital marketing enterprise, improving technology protocols and data models to help reach the non-traditional learners who are at the center of Continuum's mission.
Before coming to the University of Washington, Mobrand-Volper spent more than a decade in higher education at DigiPen Institute of Technology, where she led the marketing and communications team but also worked in admissions, outreach and strategic planning.
Mobrand-Volper has a B.A. in English and American Literature from New York University.
---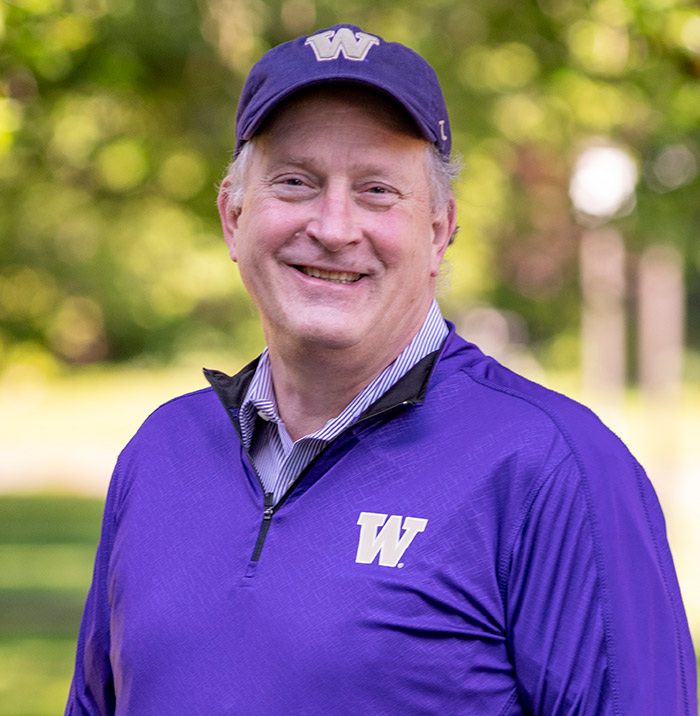 Durwin Long
Senior Director, UW Summer Sessions
Durwin Long leads the long-term growth for UW Summer Sessions, administered by Continuum College. By collaborating with his colleagues at Continuum, campus partners and others, he is working to broaden access to higher education by creating programs that have value to nonmatriculated and nonresident students, recent graduates and pre-college students.
Long has more than 20 years of experience in higher education. Prior to joining the UW, Long was involved with workforce development programs at the Minnesota State Colleges and Universities System, served as the executive director of Student Services & Continuing Education at the University of Wisconsin-Eau Claire, and was the assistant dean for Executive and Professional Development in the Opus College of Business at the University of St. Thomas.
---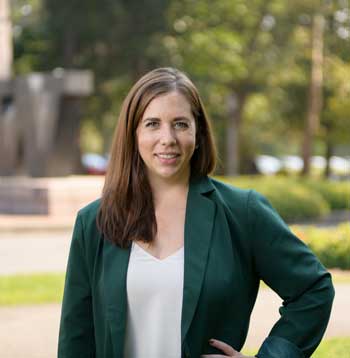 Marissa Heringer
Senior Director, Academic Partnerships
Marissa Heringer leads a team managing academic partnerships for UW Continuum College. In this role, she supports the operation of fee-based programs with UW departments, including consulting with departments on new program ideas and applying Continuum's market research, online learning and marketing expertise to help them deliver academic and professional programs to students in the Puget Sound and around the globe.
Heringer has 13 years of experience at UW, during which she has supported student and academic affairs at a variety of levels, including as the resident director of Housing and Food Services, the graduate program manager for the Department of Biology and the director of academic services for the School of Educational Studies at UW Bothell. Before becoming senior director, she was a partner success lead at Continuum, building relationships with partners to support our programs in the College of Arts & Sciences and at the UW Bothell campus.
Heringer has a B.A. in international affairs from The George Washington University and an M.Ed. in higher education and student affairs from the University of South Carolina.