Building Collaborative Teams to Support Campus Partners
Meet our new partner success leads. Collectively, they bring more than 76 years of experience in higher education and will work to bolster our relationships with campus partner programs in support of fee-based degree and certificate programs.
Five exceptional engagement leaders have joined the Academic Programs division at UW Continuum College as Partner Success Leads (PSLs). Their mission is to "support campus partners in achieving their strategic and transformational goals, in addition to, the day-to-day transactional tasks needed to support successful programs," says Cassady Glass Hastings, senior director of Academic Partnerships.
As Continuum College's portfolio has grown and matured, we needed a new approach to the way we support fee-based degree programs. Serving as change-makers within the UW Continuum College, these new positions are responsible for building informal teams of internal experts and partnering with the 20 schools and colleges across the UW Seattle and Bothell campuses to meet the unique needs of the degree and certificate programs administered through the Continuum College.
A concept two years in the making, the new vision for partner relations is based on three priorities:
Focusing on building relationships across all levels and spaces that impact fee-based students, including academic leadership, student services staff and central units.
Understanding partners' strategic priorities and aligning our work to help accomplish these longer-term goals.
Utilizing the range of expertise at the Continuum College and serving as a facilitator to bring support from marketing, finance, operations, online learning, market research and new program development to comprehensively and efficiently meet the needs of campus partner programs.
"The Partner Success Lead is like an athletic coach who pulls together their top players to meet the unique needs of campus partners," says Glass Hastings. "By better utilizing the internal expertise within Continuum College and building collaborative teams, we'll be able to uniquely support campus partner needs that vary from program to program and change over time," says Glass Hastings.
Each PSL comes to Continuum College with a robust set of skills, both shared and unique. Their key shared strengths include building and maintaining positive relationships, in-depth knowledge of higher education systems, creative thinking, proactive problem-solving and a track-record of equity-driven leadership.
"Through a combination of shared skills and individual expertise, the entire Academic Partnerships team will be able to provide customized and strategic support for our campus partners," explains Glass Hastings.
Read the bios of our new team members below to learn more about the unique skillset each PSL brings to the Academic Partnerships team.
Courtney Jones-Vanderleest - College of Engineering, College of Built Environments, Information School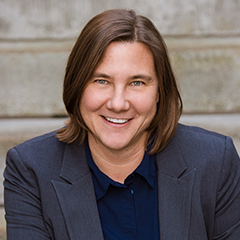 Courtney has a strong record of successful innovation, stewardship, financial governance and collaboration during her five years as assistant director of academic programs at Continuum College. Courtney brings over a decade of experience within the nonprofit/philanthropic and education sectors. This includes her role as the executive director of Invest in Youth, a local nonprofit organization that partners with Seattle Public Schools. Courtney spends her free time on or by the water with her wife and their two daughters.
Carissa Mayer - School of Public Health, Evans School of Public Policy and Governance, School of Social Work, College of the Environment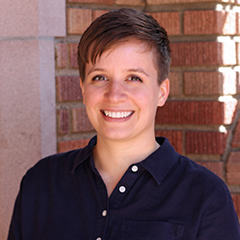 Carissa Mayer has worked at the University of Washington for the past six years. After earning a master's degree in counseling psychology from Towson University, she started her career at UW as a resident director. For the past four years, Carissa has been the lead academic adviser for the UW Honors Program, where she's worked with students, staff, and faculty across campus to promote interdisciplinary learning and collaboration. Outside of work, Carissa enjoys spending time with her wife and their many pets (dog, cat and chickens).
Jessica Mosa - College of Arts and Sciences, Early Fall Start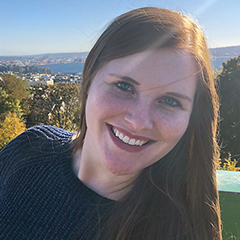 Jessica has worked in many capacities within higher education for the past 10 years. Her experience as a first-generation college student revealed the doors that education can open and led her to a passion for working in higher education. Most recently, Jessica was a program manager within the Academic Programs team at Continuum College and created diverse credit educational programs. Outside of work, Jessica is a travel enthusiast and has been to 17 different countries and 38 of the U.S. states.
René Siegenthaler - College of Arts and Sciences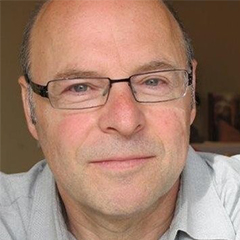 René Siegenthaler has 20 years of program management and development experience in self-sustaining higher education units. Since joining UW Continuum College in 2016 as an academic partnership manager, he has supported campus partners with a diverse portfolio of fee-based master's degrees and certificates. He was raised and educated in Switzerland, where he earned degrees in education and teaching. His passion for travel and interest in other cultures has taken him to 40 countries around the globe.